Bahrain Specialist Hospital
Bahrain Specialist Hospital in Juffair, Kingdom of Bahrain
Bahrain Specialist Hospital is a comprehensive care medical center in the Kingdom of Bahrain.
Bahrain Specialist Hospital is supported by shareholders from Bahrain, Saudi Arabia, Kuwait, UAE and Qatar.
The CEO is Dr. Qassim Ardati and it was opened on February 26, 2003 in the presence of the King of Bahrain Hamad bin Isa Al Khalifa. Dr. Najah Al-Zayani is credited with founding the hospital.
The private hospital is concerned with the recruitment process for those who aspire to work and develop themselves to work in the medical or administrative field of the hospital.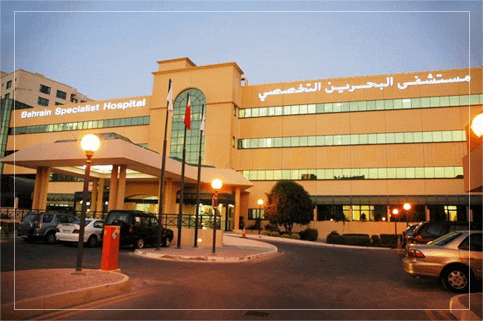 ---
Bahrain Specialist Hospital
One of the prestigious hospitals in the Kingdom of Bahrain, which gives great attention to the care of diseases, including the heart.
The goal of this center is to prevent and treat heart disease with better clinical outcomes to improve quality of life in patients with complex cardiac problems. The state-of-the-art infrastructure at BSH Apollo Heart Center consisting of a third generation catheter lab, Cardiac Intensive Care Units, Intensive Care Unit, vascular and cardiac surgery operating room including a Cardiac Rehabilitation Center will support the complex nature of the cardiac care provided.
See Also: Siren Psychiatric Hospital
Company Data
Address of Bahrain Specialist Hospital »
Hospital location in the map: click here
---
Useful Tips
Make sure that the CV is formulated correctly, and that the sending to the CV contains a title for the letter. It is preferable that a short letter be attached to the CV and do not apply for jobs that do not fit your specialization so as not to lose your effort and get frustrated.
Applying and working at Bahrain Specialist Hospital »
Apply via the hospital's e-mail or online as well as on the hospital's website. Before applying, you can enter the hospital's website and see if new jobs are available, or you can also apply in advance by sending your data..
To enter the hospital's recruitment page, click on the following icon below.
See Other Vacancies for Bahrain Hospitals by Clicking Here
Would you like to advertise with us ?
To order, advertise with us, click on the following icon, and it will be published in the Instagram account and all social media accounts