BFC Financial Group
BFC Financial Group in Bahrain
BFC Financial Group is one of the companies for international financial transactions and remittances, and it has many branches in the world, and there are many branches in Bahrain as well.
The company is interested in the branches of the Kingdom of Bahrain in the process of hiring national workers, and from here you can enter the company's website and view all available jobs, as some vacancies are added from time to time.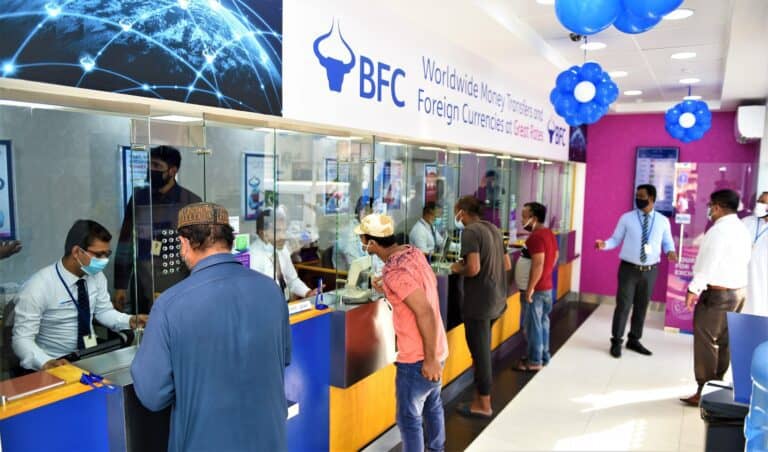 ---
BFC Financial Group in Bahrain
We started in the Kingdom of Bahrain in 1917, trading in gold bullion and continually growing our services when in the 1970s we entered the remittance market, giving our fast-growing expat community the opportunity to send their hard earned money back home. We are licensed by the Central Bank of Bahrain and now specialize in global money transfer, foreign exchange and wholesale currency services.
Recruitment in the company is electronic through a page dedicated to displaying all jobs for companies all over the world and applying online only.
See Also: Arab Bank in Bahrain
Company Data
BFC Financial Group data »
Commercial name: BFC Financial Group
Company area: Manama – Bahrain
Company activity: banking services
---
Useful Tips
Make sure that the CV is formulated correctly, and that the sending to the CV contains a title for the letter. It is preferable that a short letter be attached to the CV and do not apply for jobs that do not fit your specialization so as not to lose your effort and get frustrated.
How To Apply »
Applying to the company electronically. Through a dedicated online page, you can enter the company's website, check the availability of vacancies, and apply directly.
To enter the company's recruitment page, click on the following link below.
See Other Vacancies for Bahrain Banks by Clicking Here
Would you like to advertise with us ?
To order, advertise with us, click on the following icon, and it will be published in the Instagram account and all social media accounts